Bad Boy Implements Now In Stock at Hayes Equipment!

---
Bad Boy Implements
Serving Oklahoma and Southern Kansas

Bad Boy Equipment is for sale in store only - Sorry, No Shipping
Sales Tax Rate 5.417%
 unless valid tax exemption certificate is provided.
Scroll down for specs and pricing.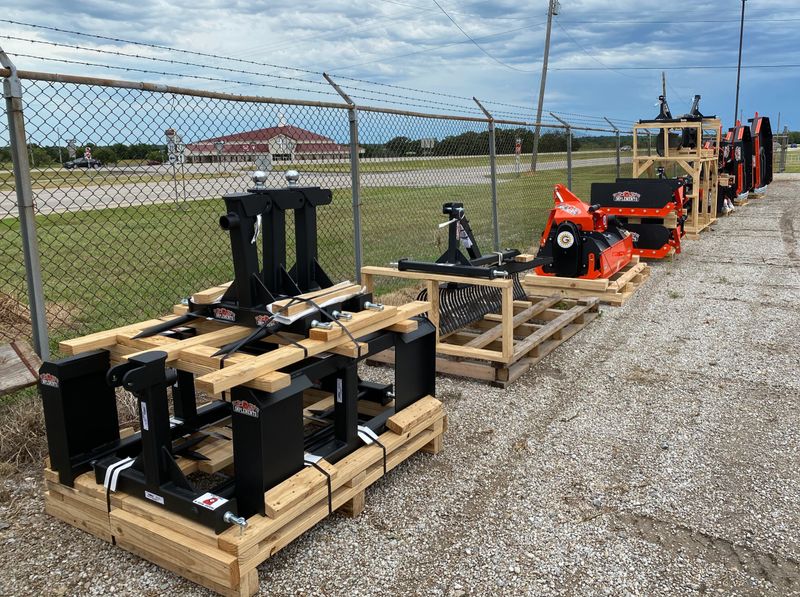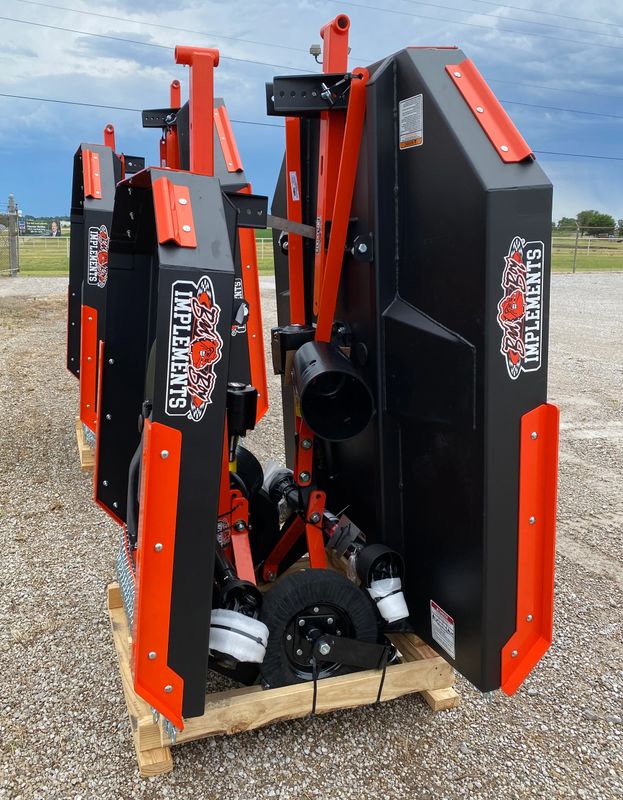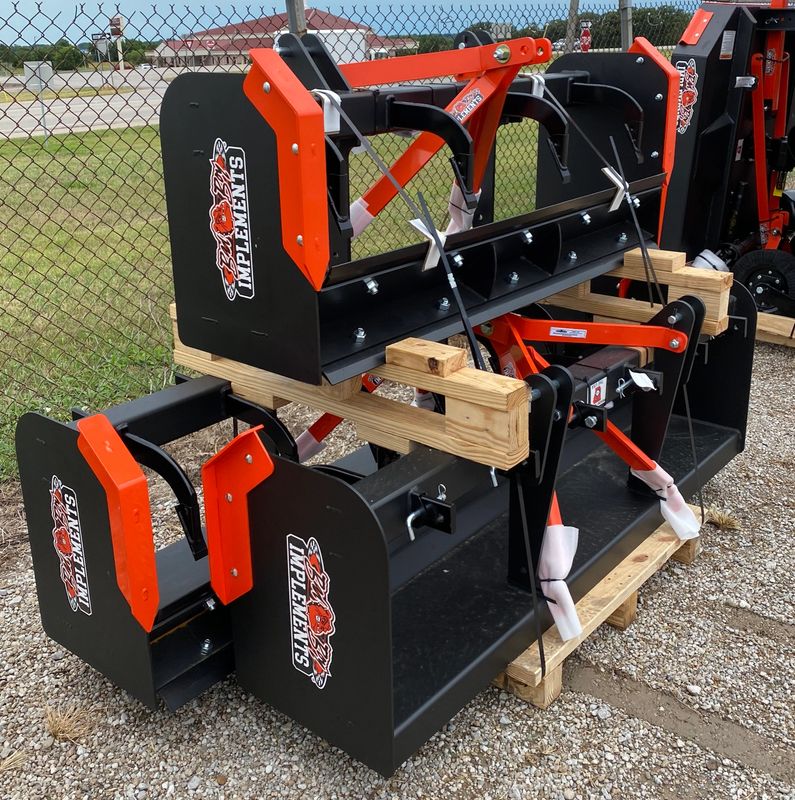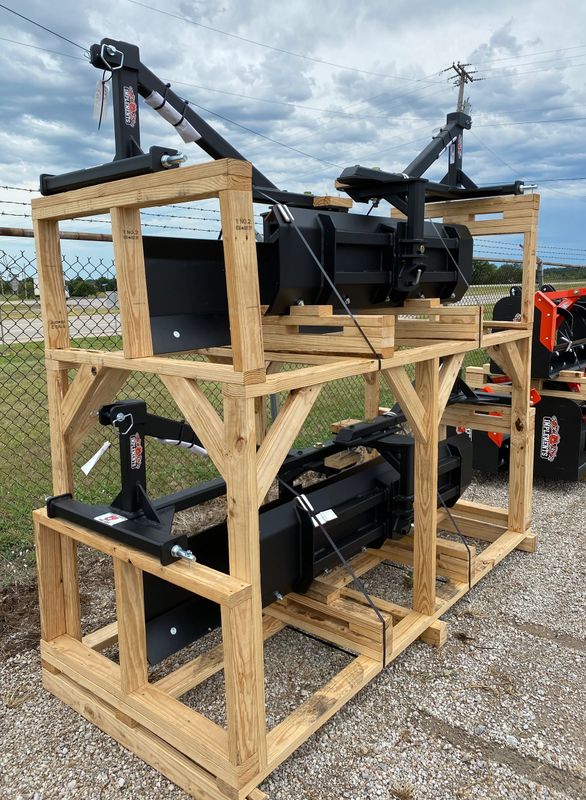 The Bad Boy line of tough 3 point hitch implements are built for a lifetime of work around the field and farm.  Built from heavy gauge welded and fabricated steel, they're more than ready to pull their weight around your property.
Bad Boy Cutters available in 4',5', 6', 7' and 10' sizes.
3 point equipment including: Trailer Mover, 2 Spear / Trailer Mover Hay Fork Combo, 3 spear Hay Fork, Quick Attach Front Hay Spear, Landscape rakes in 4', 5', 6' and 7 foot sizes. Grader Blades available in 4', 5', 6' and 7' sizes, Box blades in 4' to 7' sizes, Land Graders in 60", 72" and 84" sizes, Middlebuster / Subsoilers, Rotary Tillers in 4', 5' and 6' sizes.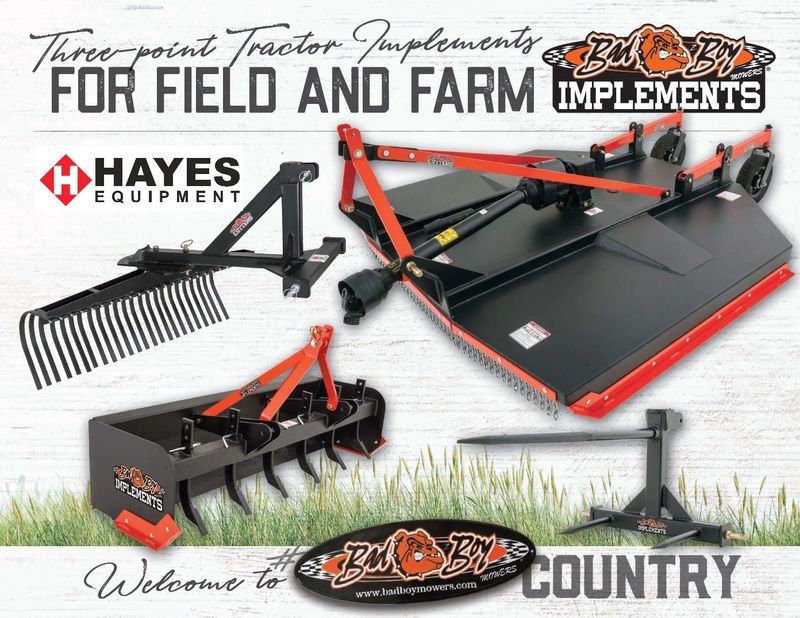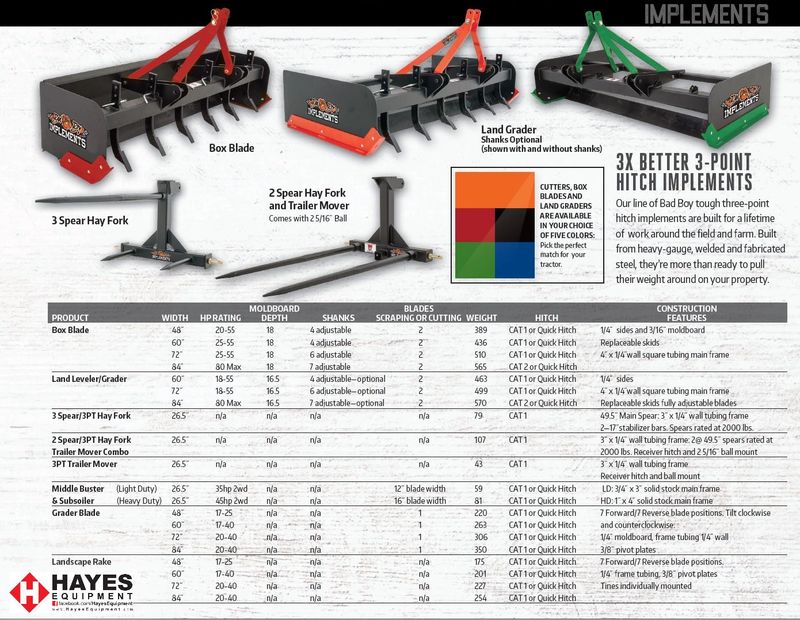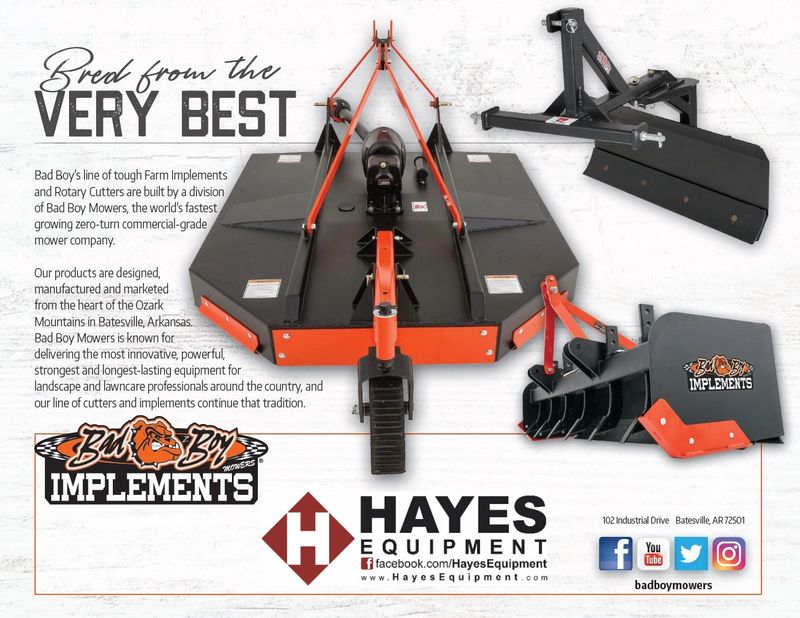 ---
Quick Attach Hay Spear
---
Quick Attach Pallet Fork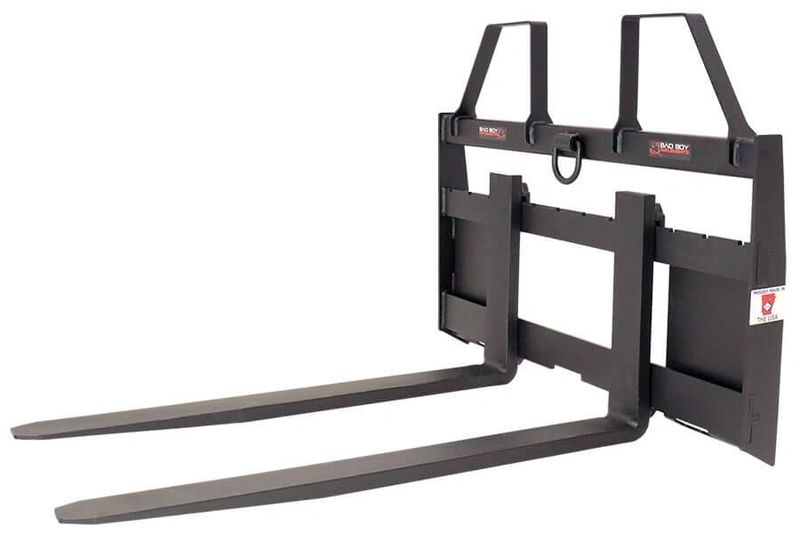 ---
Quick Attach Pallet Fork SD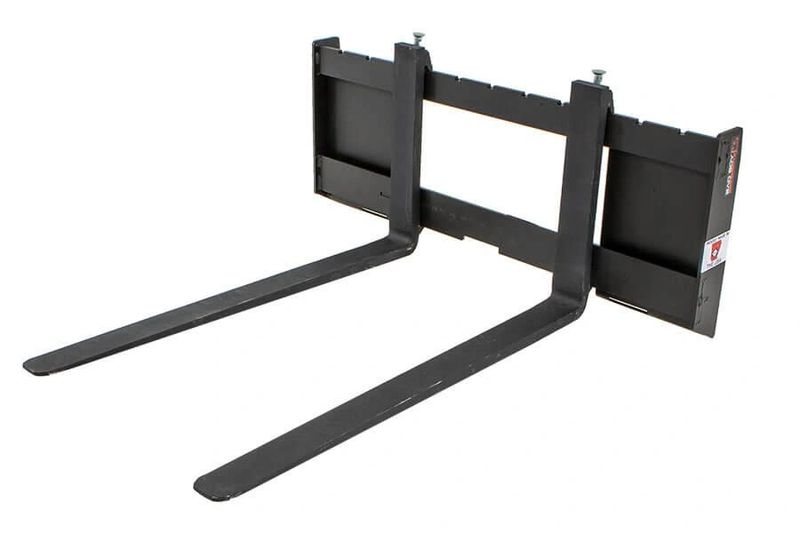 ---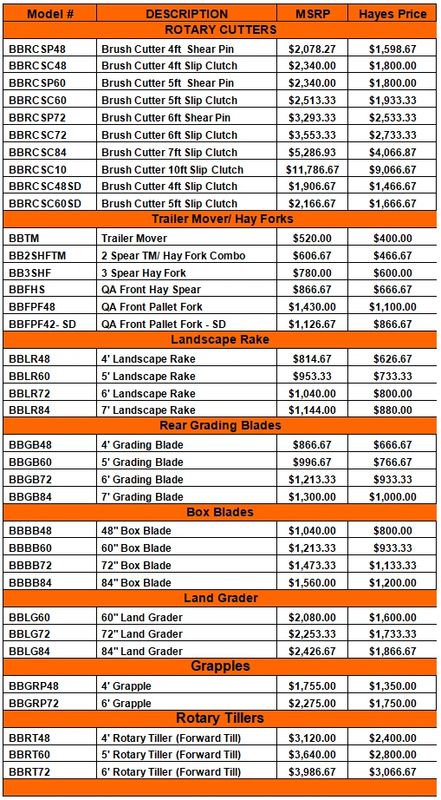 ---
Hayes Equipment (580) 762-6334
Corner of US-77 North & OK-11 East
Ponca City, Oklahoma 74601
Bad Boy Mowers and Bad Boy Implements
 Sales - Parts - Service 
Serving Oklahoma and Southern Kansas